« L'immobilité vive » : Poétiques et esthétiques du moment
22-24 octobre 2015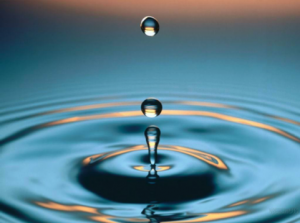 Colloque international, organisé par Isabelle Gadoin et Pascale Tollance
Université de Poitiers et Château d'Oiron,
avec le soutien de l'université Lyon 2 et de la SAIT 
Jeudi 22 octobre 2015, 
Université de Poitiers, UFR Lettres et Langues, Salle des Actes
13h30 : Accueil des participants
14h : Ouverture du colloque, en présence de
Catherine RANNOUX, doyenne de l'UFR Lettres et Langues, université de Poitiers
Michel BRIAND, directeur du laboratoire FoReLL, Poitiers
Ralf ZSCHACHLITZ, directeur du laboratoire LCE, université de Lyon 2
Isabelle GADOIN, directrice de l'équipe B1 (FoReLL) et présidente de la SAIT
« Le moment poétique »,
Président de séance : Michel Briand
14h30 : Amélie DUCROUX (univ. Lyon 2), « Tourner autour du vase chinois : poétique de l''immobilité vive' chez T.S. Eliot »
15h : Karen BROWN (univ. Saint Andrews, Ecosse), « Stillness and temporality in the ekphrastic poetry of Louis MacNeice »
15h30 : Cathy ROCHE-LIGER, « L'autoreprésentation entre immobilité et mouvement dans ''57 Darmouth Square'' et ''Il Bambino Dormiente'' de Paul Durcan »
16h        Temps de discussion & Pause café 
16h30 : Jennifer K. DICK (univ. Haute Alsace), « Communication évènementielle non-verbale et verbale de Susan Howe : textes à lire ? textes à voir ? »
17h : Hélène GAILLARD (univ. de Nice), « "The Great Figure" (1921) de Williams Carlos Williams et Charles Demuth : déchiffrer la stase dynamique »
17h30    Temps de discussion 
Fin de la demi-journée 18h00
Vendredi 23 octobre, 
Château d'Oiron, Chambre du Roi
10h30 – 11h30 : visite du château 
Déjeuner – traiteur au château
14h30 : Conférence plénière : Liliane LOUVEL (université de Poitiers) 
« L'immobilité vive ou 'Une petite étoile à la vitre du texte' »
              Temps de discussion
« 'Still lives' : dessin, peinture, sculpture » - 
Présidente de séance Catherine Lanone, Paris 3-Sorbonne Nouvelle
15h30 : Claudia TOBIN (univ. of Bristol), «'Mobile but come to rest': Modern Writers and the Aesthetics of Still Life »
16h00 : Colette CAMELIN (univ. Poitiers), « L'image "simultanéiste" (Cendrars, Delaunay, Chagall) »
16h30    Pause
17h : Sophie MARUEJOULS (univ. Toulouse Jean Jaurès), « Tennessee Williams, the playwright-painter: Vieux Carré and Something Cloudy, Something Clear at the crossroads between text and image ».
18h : Kirsty BELL (univ. Mount Allison, Canada), « 'Cet atelier de l'intensité' : poésie et sculpture chez Louise Warren »
18h30    Temps de discussion 
Fin de la journée 18h30 – Retour Poitiers 19h30 
Samedi 24 octobre 2015,
Université de Poitiers, UFR Lettres et Langues, Salle des Actes
« Le moment photographique » 
Présidente de séance Liliane Louvel 
9h30 : Julie LEBLANC (univ. Toronto, Canada), « Déroulement temporel / reconstructions textuelles et visuelles d'une vie. Etude génétique des journaux personnels et albums photographiques de Jacques Henri Lartigue »
10h : Ralf ZSCHACHLITZ (univ. Lyon 2), « Les concepts esthétiques d''image dialectique' et de «'dialectique à l'arrêt' de Walter Benjamin dans l'écriture intermédiale d'Austerlitz de W.G. Sebald »
10h30    Temps de discussion et pause café 
11h : Olivier LEPLATTRE (univ. Lyon 3), « Pli des temps et refuge des images : travail du montage dans Le Petit chaperon rouge re-conté par Sarah Moon »
11h30 : Anne-Cécile GUILBARD (univ. Poitiers), « Il n'y a d'immobilité qu'invisible (peut-être). Rayonnements des photographies »
12h00 : Temps de discussion 
12h30 – 14h Déjeuner
« Moment et narrativité » 
Présidentes de séance Isabelle Gadoin et Pascale Tollance
14h : Laurence PETIT (univ. Paul Valéry – Montpeliier 3), « Stills, Still Lives, and The Dance of History: Anita Brookner, Ettora Scola and Terence Davies »
14h30 : M.O. SALATI (univ. de Savoie), « Dans le feu de la guerre et de l'amour : l'étirement de l'instant chez Hemingway »
15h : Salwa KAROUI-ELOUNELLI (ENS, Tunis), « The pictorial assault on narrativity in American (Postmodern) short Fiction: poetics of the spatialized moment in William Gass, Bobby Ann Mason & Brian Evenson »
15h30    Discussion et conclusion du colloque 
Fin de la journée vers 16h
http://forell.labo.univ-poitiers.fr/equipes-et-themes-de-recherche/b1-poetiques-de-la-representation/